Plenty of choices for our delicious food!
Appetizers, burgers, pizza, and more!
No matter what you decide, the food at The View is guaranteed to be delicious!
Combo Basket
A fabulous combination of lightly battered white cheese curds, golden fried onion rings, breaded Southwest nacho dippers and jalapeno cheddar bites. Served with a side of ranch. 12. 75
Nachos Supreme
A HUGE platter of fresh fried tortilla chips layered with zesty taco meat, three-cheese blend, lettuce, red onion, tomatoes and black olives. Served with salsa and sour cream. 9.75 Substitute chicken 1.50 Add jalapenos 1.00
Pizza Fries
12" pizza crust topped with a garlic butter spread, smothered with a three cheese blend and baked until golden brown. Served with marinara sauce. 7.75
Homemade Cheese Curds
Yellow cheddar curds lightly battered and deep fried to a crispy golden brown. Served with a side of ranch. 7.75
Breaded Mushrooms
Tender whole white premium button mushrooms dipped in a seasoned golden battered and deep fried to perfection. Served with ranch for dipping. 6.75
Tator Skins
Hollowed out potato halves filled with our three cheese blend and topped with real bacon pieces. Served with a side of sour cream. 6.75
Jalapeno Cheddar Bites
Breaded bite sized potato, cheddar and jalapeno deep fried to a golden brown. 6.75
Sliders
6 mini burgers on our slider buns. 8.75
Add cheese for .25 each.
Southwest Nacho Dippers
Seasoned taco meat with cheese wrapped in a wanton wrapper And fried to a golden brown. Served with our chipotle sour cream. 6.75
Salsa and Chips
A huge basket of freshly fried tri colored tortilla chips served with a big bowl of salsa. 4.50
Jalapeno Poppers
Fresh jalapeno pepper halves filled to the max with rich cream cheese and submerged in a light potato breading: deep fried and served with a side of popper jelly. 6.75
Sweet Potato Fries
They're all the rage! Waffle like thick cuts of sweet potato are sliced with high ridges and coated with a tasty, savory red-batter seasoning. so they cook up extra crisp on the outside, tender and delicious on the inside. 5.75
Beer-Battered Onion Rings
Thick-cut, premium white onion slices double dipped in seasoned beer batter, and fried to a golden brown. 5.75
Mini Corn Dogs
A basket of our mini franks coated in a corn meal batter and lightly fried. 6.75
Loaded Waffle Fries
Our waffle fries topped with melted cheese and bacon. Served with a side of sour cream. 7.75
Warm and Gooey Cookie Dough Balls
Chocolate chip cookie dough in a funnel cake batter and deep fried. 5.00
.75 per wing. Dipping sauce served with every 1/2 dozen. Tossed in one sauce of choice: 
Asian Sesame • BBQ • Buffalo Caribbean Jerk • Garlic Balsamic Honey Mustard • Sweet & Sour • Hot Sauce • Teriyaki • Sriracha Ranch Mango Habanero • The View Sauce
(sweet mildly spicy with a hint of garlic.)
(Extra sauces 1.00 each. Served with every 1/2 dozen.)
Choose your favorite served as a salad or in our large tortilla wrap - 8.75
Salads served with a breadstick.
Wraps served with potato chips. Substitute French fries or fresh fried homemade potato chips for 1.75
Crisp lettuce, cheese, tomatoes along with your favorite style chicken from below:
Grilled Chicken
Crispy Chicken
Buffalo Chicken
Chicken Bacon Ranch
Mango Habanero Chicken
Served with fries
Mac & Cheese
Chicken Tenders
Cheeseburger
Kids Pizza
(One topping)
Mini Corn Dogs

(Only menu available after 9pm)
All items only 8.00
Cheese Curds
Breaded Mushrooms
Jalapeno Cheddar Bites
Jalapeno Poppers
Onion Rings
Southwest Nacho Dippers
9" 1 Topping Pizza

All of our pizzas are hand-made fresh when you order, prepared on out thin crust: 12"/16"
Also available is our thicker chewier crust.
Buffalo Chicken
Ranch and buffalo sauce topped with buffalo chicken. celery, jalapenos and cheese 12 / 16
Hawaiian
Canadian bacon, pineapple pieces and cheese. 11 / 15
BBQ Pork
Pizza sauce and BBQ sauce topped with pulled pork. coleslaw and banana peppers. 12 / 16
Taco Fiesta
Pizza sauce and salsa topped with taco meat. shredded lettuce. tomatoes. onions. black olives. cheese and crunchy chips. 13 / 17
Meat Lovers
Pepperoni, bacon, sausage. Canadian bacon and cheese. 14 / 19
Garlic Chicken
Ranch dressing topped with garlic chicken. spinach. red onions. feta and pizza cheese. 13 / 17
Mac&Cheese
Pizza Craft
Creamy cheese sauce and macaroni and cheese slathered on our pizza crust. 12 / 16
Supreme
Pepperoni. Italian sausage. Canadian bacon. mushrooms. green & black olives. onions and green peppers. 14 / 19
Bacon Cheeseburger Pizza
Hamburger, bacon, onions. pickle slices and cheese 13/17
Cheese
10 /13
Start with our thin crust cheese pizza and add all your favorite toppings from our list!
Each Topping: (12") .75 / (16") 1.25
12" Cheese 12.00 / 16" Cheese 15.00
Bacon
Canadian bacon
Italian Sausage
Hamburger
Pepperoni
Black Olives
Onions
Green Peppers
Mushrooms
Tomatoes
Green Olives
Jalapenos
Banana Peppers
Pineapple
Pickle Slices
Extra Sauce
Extra Cheese
All our burgers are 1/3 pound fresh ground chuck beef grilled to perfection and served on a toasted bun with potato chips and a pickle. Substitute French Fries. fresh fried homemade potato chips or a side salad for 1.75. Add bacon to any burger for 1.00. Substitute a grilled chicken breast for .50 or veggie patty far 1.00
The View Burger
Our third pound chargrilled patty finished with lettuce, tomato, onions and American cheese. 7.75
Taco Burger
Our third pound fresh chuck patty finished with salsa, sliced jalapeno peppers. shredded lettuce and our chipotle mayo. 7.75
Mushroom & Swiss
Our third pound fresh chuck patty topped with tangy Swiss and fresh grilled portabella mushrooms. 7.75
Black & Bleu
Our third pound fresh chuck patty dredged in Cajun seasoning and topped with spicy pepper jack cheese and our creamy blue cheese dressing. 7.75
Western
Our third pound fresh chuck patty finished with crispy smoked bacon. real cheddar cheese. crisp onions and tangy BBQ sauce. 7.75
Hot Stuff
Our third pound fresh chuck patty smothered in jalapeno pepper slices, hot sauce, banana pepper rings. creamy provolone cheese and spicy pepper jack. 7.75
Hot Beef Sandwich
Seasoned and slow roasted tender beef cooked in its own juices, shredded and stacked high on our bakery fresh bun. 8.75 
Crispy Chicken Strip Basket
Four breaded and deep fried tenders served with fries and your choice of dipping sauce. 7.75
Pulled Pork Sandwich
Our slowly smoked shredded pork lathered piled on a bun with bbq sauce. 8.75
BLT
Applewood smoked bacon. crisp lettuce. garden ripe tomatoes and a slather of mayo on our freshly toasted bread. 7.75
Big Wissota
Enormous burger with two patties topped with three slices of ham. American cheese. cheddar. provolone. and Swiss. 12.75
Little Wissota
Same as the Big Wissota this time with one patty. 9.75
German Burger
Our third pound fresh chuck patty topped with a bratwurst patty, sauerkraut. provolone cheese and creamy Thousand Island dressing. 10.75
Coleslaw Burger
Our third pound fresh chuck patty topped with our slow cooked pulled pork. tangy BBQ sauce and fresh coleslaw. 9.75
Pizza Burger
Our third pound fresh chuck patty topped with your choice of pepperoni. pizza sausage or Canadian bacon and finished with our pizza sauce. onions and a three cheese blend. 7.75
In addition to the full menu, The View has daily food specials
Stop in and check out what's new!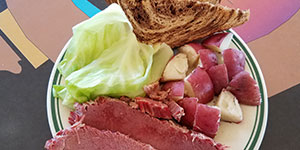 New and Delicious Food Specials
We are always coming up with new and delicious food specials. Whether we are celebrating St. Patrick's day with corned beef, or Thanksgiving with a turkey dinner, or even just celebrating a Wednesday with a special sandwich, The View is always ready to serve up an amazing special!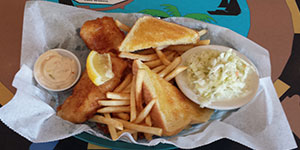 Stop out at The View on Fridays for the best fish in the Valley! Each order comes with 2 pieces of fish, French fries, coleslaw, and our amazing Texas toast.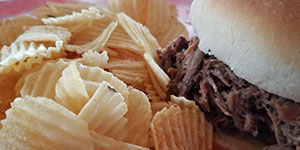 Come take advantage of our full service kitchen! We have daily food and drink specials and a full menu for you to choose from. Don't feel like driving but still craving some amazing food? You can give Delivery Fix a call and they will bring your food to you.
The View has many drink specials to choose from
Beer, liquor, wine, margaritas...The list goes on!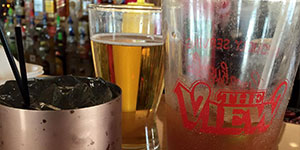 The View has drink specials for everyone. Come check out our changing list of specialty cocktails and seasonal drinks. The View has a wide variety of fishbowls for the summer months. And plenty of drinks to warm you during those cold winter months.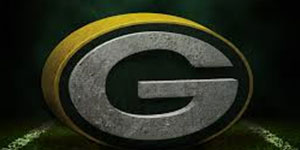 Enjoy our sports game specials! We have drink specials during every Packer game and FREE Jell-O or pudding shots on all Packer touchdowns!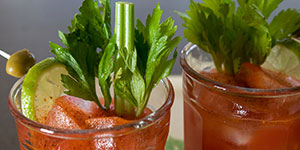 Don't forget about The View's exclusive Bloody Mary Bar! Order a Bloody Mary and help yourself to any of 12 different garnishes and toppings, plus an assortment of spices and seasonings to make your Bloody exactly how you like it.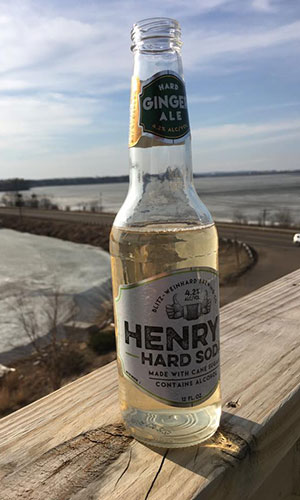 Come in on your birthday and drink for free! Choose from any of our rail drinks or domestic taps as our present to you!
The View has a full bar with a large variety of beer and liquor. With 16 beers on tap, in addition to our large selection of cans and bottles, you can come enjoy your favorites, or maybe we can help you find a new favorite! Be sure to ask our servers about our extensive Shot List as well. Challenge yourself and see if you can fill out our Shot List punch card and receive a hooded sweatshirt!